Rotorua Trust grant
to Empowered Learning Trust for 2020
Rotorua Trust has just granted Empowered Learning $30,000.00 to put towards the screening and referral programs they run in the Rotorua area. 
The Empowered Learning Trust is entirely self-funded and relies on donations and grants from funders and partners.
Rotorua Trust manager Tony Gill says the Trust is proud to support the work Empowered Learning Trust does in the community.
"It is a fantastic fit with our priority funding areas of education and health and the first 1,000 days of a child's life."
Kaharoa School assistant principal Rose Powley cannot speak highly enough of the programme.
"We had a teacher aide trained in screening, unfortunately when she left the school we were unable to continue screening. The Empowered Learning Trust has now filled a very big gap and many families from our community have benefitted."
2019 Local Hero Award
Karen Barker Screening Manager awarded a Local Hero medal for her work with Empowered Learning Trust. A gathering was held to present the medals to recipients at the Classic Fliers Museum in Tauranga.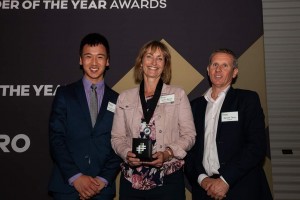 2019 Woman of Influence Awards Finalist
Karen Barker, Screening Project Manager named as a finalist in Diversity Category in 2019 Women of Influence Awards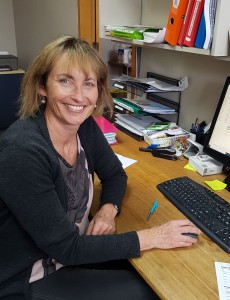 Winner of Tier 4 NZ Charity Reporting Awards 2019
The awards, organised by Chartered Accountants Australia and New Zealand (CA ANZ), recognise best practice among registered charities in adopting financial reporting standards which give greater transparency and consistency among charities.
Winners range in size from national electrical industry training organisation Electrical Training Company (ETCO) through to the Reporoa-based Empowered Learning Trust. Entries are judged on the effectiveness of their communication, their innovation, compliance with standards and overall presentation.
Peter Vial, New Zealand Country Head for CA ANZ praised the quality of award entries. He was pleased to see registered charities presenting information in ways that articulated their activities clearly and concisely.
The winner in each of the four tiers will receive $1000, while those highly commended will receive $500.
 
One of 3 Finalists in the New Zealander of the Year Awards 2017 – Mitre 10 Community of the Year section       
The New Zealander of the Year Awards celebrate those people who use their passion for New Zealand to make our country a better place. These awards are your opportunity to honour extraordinary Kiwis whose selflessness, creativity, and vision make us proud to call New Zealand home.




Zero Risk King of the Ring Charity Event, Taupo, 5th December 2015

– see more here

   Thanks Jules Baillie for going into the ring for us!!
 "I'm Co-owner of CrossFit Taupo and The FitFoodie, Mum to Rongomai aged 4 and Partner to Manunui Te Heuheu! I love to cook and train so kinda living the dream!
I've wanted to be a part of this event since it started – I haven't missed one yet and it's a great new challenge and fabulous opportunity to support local charities!
To be honest I struggled at school due to bad eyesight and still do. So to give children a great head start in life is my motivation to raise as much as I can for Empowered Learning!" – Jules Baillie
 2014 Trustpower Community Volunteer Awards – Winner Rotorua Region
Visit to Irlen Institute in Calfornia – see more here
The Vet Club Charity Golf Day – see more here