What have we found with our screening results so far?
After six years of screening for Irlen and other visual issues, we have found that a significant number of children are not seeing well. Often these children are having difficulty with their school work because of this. The graph below shows the percentage of the general population that is fitted with corrective lenses each year as part of our program: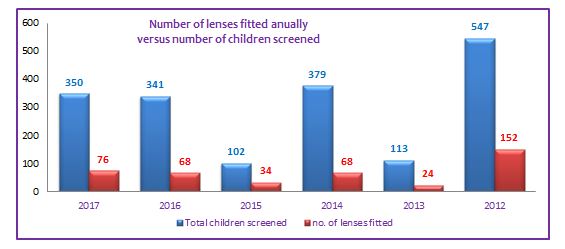 We have raised funds to ensure that these children are fitted with the corrective lenses they need (either Optometric script, Irlen filters or both) The results of referrals that our Community screeners make are seen in the graph below: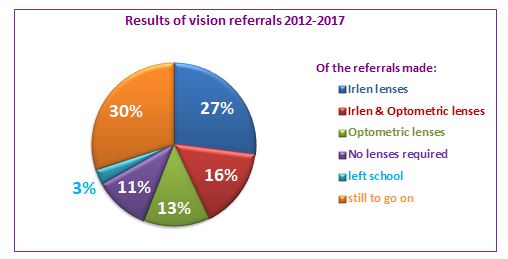 We have requested feedback from teachers and students as to the effect these corrective lenses have had on their learning and everyday life. You can read about some of these here.

There are numerous studies that demonstrate the benefit of fitting with either coloured filters or using coloured overlays for relieving Irlen Syndrome symptoms. The example below shows the improvement in reading in children using coloured overlays as compared to those without. After 3 months the control group began using coloured overlays and also began to show the same improvement.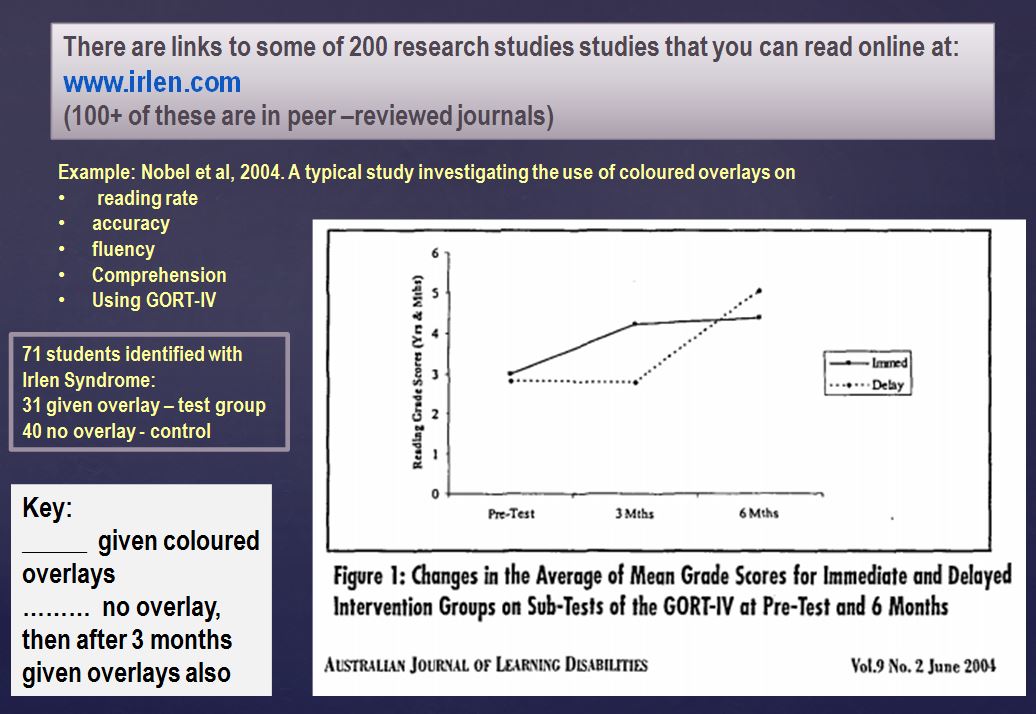 A remedial reading teacher in New Zealand has seen the results herself with the children she was working with: